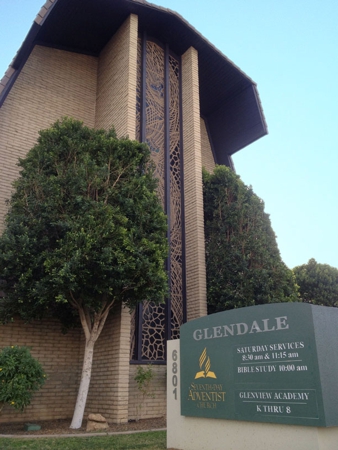 WE HAVE MOVED!
PLEASE VISIT OUR NEW WEBSITE AT:
GLENDALEAZSDA.ORG
---
SERVICES ON SATURDAY
8:30 am

LIFEcenter:

Casual, contemporary worship service
in the Sanctuary / music by Mosaic Worship Band
9:00 am

Escuela Sabática en español para toda la familia

10:00 am

Bible-study classes for all ages

11:15 am

Traditional worship service, in the Sanctuary /


m

usic by the Glendale Sanctuary Choir or other musicians
---
SABBATH-SCHOOL CLASSES AT GLENDALE
Classes for children and adults begin at 10:00 a.m. on Saturdays. (Clase español comienza a las 9:00 a.m.) For a description of all classes, click here.